Artificial Intelligence and Machine Learning
LET US LEED YOU INTO THE FUTURE
Leed software development provides you future of your business with AI technology. Our team of skilled app developers harnesses the power of vast user data to create cutting-edge machine learning algorithms that can revolutionize your business. With adaptable Artificial Intelligence and Machine Learning applications, your company can stay ahead of the curve for years to come. Discover new possibilities for growth and innovation as you explore the limitless potential of Artificial Intelligence.
Improvise, Adapt and Overcome.
Join us on a thrilling journey into the world of machine learning where we explore cutting-edge technology and its impact on our lives. Our expert app developers use advanced techniques to create customized applications that are easily operated by the user. With constant monitoring and shortened testing time, we provide the best solutions using the latest innovations in artificial intelligence. Let's discover the endless possibilities of Machine Learning together.
Natural Language Processing
NLP holds the potential to revolutionize how we interact with machines, enabling computers to understand and respond more intuitively to human language. NLP takes commands or instructions given by users and processes them for an understanding of each language's flow and grammar. Once detected by a computer, these data sets allow it to anticipate and analyze audio streams based on predetermined patterns derived from these same databases.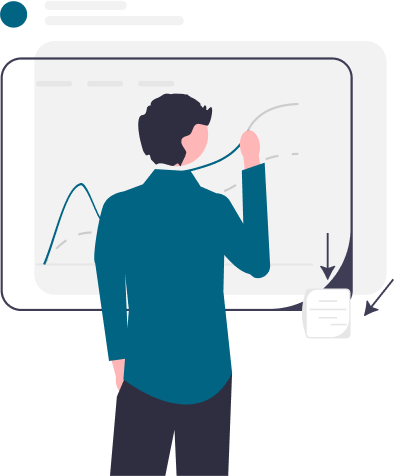 Plan, Predict and Analyze.
Explore the exciting field of using artificial intelligence to make predictions about the future. Predictive Analysis provides a competitive edge to the company as it can help in making supervised learning algorithms that will not only solve the client problems but will also be beneficial in the coming years. This helps companies develop trust and reduce the risk they take in putting time and resources into a product.