Project Management and its lifecycle
ORGANIZE, DEVELOP AND DELIVER.
Leed software development company provides you project managment solutions and understand the importance of effective project management for successful outcomes. Our approach is centered on utilizing industry-leading project management methodologies and tools, including project management certification, project management life cycle, and project management system. We follow a clear project life cycle in project management and use the latest software, such as Jira, to optimize resource allocation and ensure timely completion of each project. This approach enables us to cultivate a clear vision of the final product, maintaining a consistent creative energy throughout the development process. We remain committed to delivering game-changing products that exceed client expectations while maintaining a timely and budget-friendly approach to each project.
Outdated software and processes hold your business back. Let us create an environment of flexibility, adaptability, and collaboration. We aim to keep the client's project customized and innovative with the help of evolving project management technologies. Our goal is for the customers to receive quality products that they will value by implementing Agile Project Management.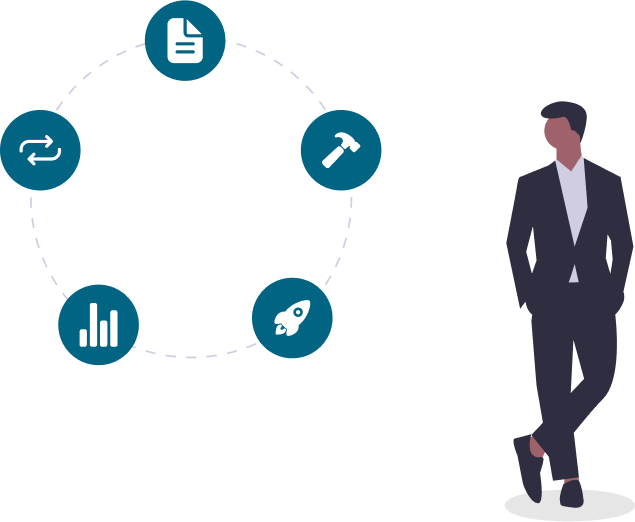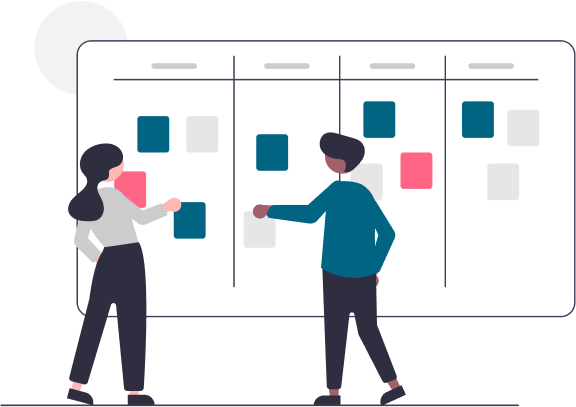 Productivity for your team by embracing the Scrum methodology. Unlike rigid systems that rely on fixed procedures, Scrum's empirical approach empowers you to achieve the results you need by learning from experience and continuously refining your approach. As a software development company, we harness the power of Agile and project management methodologies within Scrum to ensure sustainability and timely delivery of quality products. With this ultimate tool for team empowerment, success is not only achievable, but inevitable.
A simple tool that will optimize your workflow and increase productivity. The highly customizable tool Kanban is used to keep the human resources on the same level so that all the aspects of the project management life cycle can be managed. Our software team is collaborative and integrated to such a level with the Kanban Board that enables smooth workflows and transparency. Kanban System helps in product promotion and management. Visualize your workflow and identify your areas of improvement with Kanban.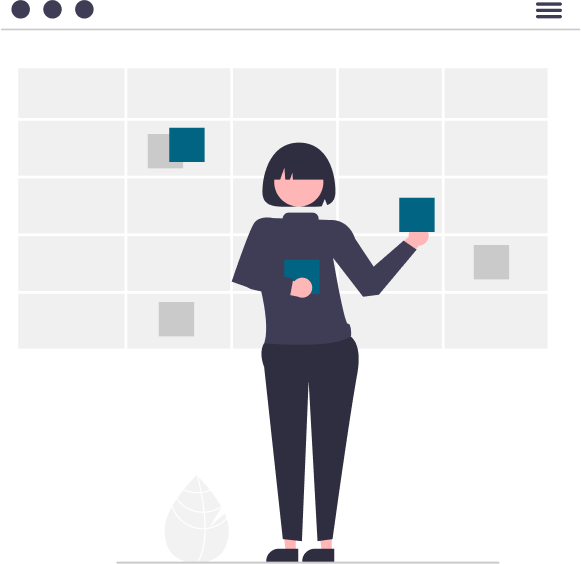 We are here to Guide You through
As a software development company we identify and study your core business issues properly.
After clearly understanding your goals we will propose a variety of solutions from which you can choose the best suited according to your needs.
We select individuals who are experts in the technologies you need.
From design to development to delivery, we cover all stages of the software development cycle and exceed your expectations
Starting with small manual testing and ending with automated QA testing to ensure reliability.
Releasing the software on your required platforms and ensuring maximum outreach.
Implement automated security measures that alert us when a threat is detected.
Eliminating post release errors and bugs.
Based on customer feedback we anticipate updates and reform the product.