Get an approximate cost of our services for your project
Would You Want to Develop a Ride-sharing App Like Uber?
Uber dominates the global market for ride-hailing with a market share of 37.2 percent in 2019. DiDi was ranked second with a market share of 32.4 percent. The global Ride Sharing Market was valued at USD 85.8 billion in 2021 and is projected to reach USD 185.1 billion by 2026, growing at a compound annual growth rate (CAGR) of 16.6% during the forecast period (2022-2026).
Let's Discuss Uber-World Best Ride-Sharing App
Companies like Uber can often be highly profitable, depending on the services they offer and the areas they service. Unfortunately, Uber is great for larger geographic areas as both a supplier of transportation and employment. They're almost nonexistent in smaller cities or rural communities because this massive industry has a few sectors where virtually no services exist for an audience that desperately needs them. This is why ride-sharing apps are becoming more popular as time goes on, they help solve the problem of public transportation, as well as provide jobs to those in their community.
Work Line of Ridesharing App Like Uber
Work Line of Ridesharing App Like Uber For Uber, its main sources of revenue are its drivers, its users, and its subscription service. Uber drivers utilize their own vehicles which cuts down on costs for Uber as they do not have to purchase a vehicle fleet or taxi service. Their drivers provide a portion of each transaction they make in the form of a commission, which then goes to Uber. Users are able to subscribe to different Uber settings. The free app allows them to hail a ride for four travelers at a time maximum. Uber plus costs more than the standard Uber driving rate and allows the user up to six travelers for their ride. Finally, there is Uber Line where riders are paired with drivers who work a line-based travel schedule. This is typically used by those commuting to their jobs or other locations.

Finally, the source of income is divided into three portions:
1) First is the cost of hiring a driver
2) Vouchers and premium offers by Uber
3) Extra tipping system for drivers
Are you looking to develop your own Lyft-Like platform?
It is clear now that ride-sharing apps are not just lucrative in earning your business revenue but they are also helping you gain a sizable portion of the market by providing better services and perks than your competitors, and leed is ready to help.
Not only does leed have 9+ years of experience in helping businesses create technical solutions to real business problems but our team is well-versed in the world of mobile app development and we're ready to work with energetic and ambitious businesses like your own. We have web developers, software developers and designers, Android and iOS-oriented developers, as well as project managers to keep things running smoothly, and UI/UX experts who will work collaboratively with you and your company.
The total cost for developing a ride-sharing app similar to Uber will be ballparked in the realm of $15,000-$20,000 per developed platform. In addition to this, we can also develop a website for your app, which costs around $12,000-$14,000 depending on which features you're looking to add to your website platform.
Feature Listing & Cost Estimation
App Users
Customers App
Drivers App
Admin
Basic Features
Login/Sign Up
Login/Sign Up
Login
Complete basic profile details
Create & Manage Profile and Uploaded KYC
Manage Customers
Provide your current location & destination
Advanced route Optimization
Manage Drivers
Get the list of rides and pick up time
Driver delivery Reports
Manage areas of service
Setting availability as active/inactive
View Bookings details of customers
View Bookings details of customers
Fare estimation Calculator
Pick up Points & Destinations
Manage Payments
Book a ride
Accept/ Cancel a Ride
Manage Rides
Choose the number of passengers
View Payment History
Manage Charges
Multiple Payment Options
Booking History
Manage Offers
Split payment for group rides
Option to
Send Notifications
View ride details
Booking History
Manage Reviews and Ratings as provided by app users
Track rides
View Review and rating
Export Reports
Can rent your car
Push Notifications
Manage Static Management Content
Select location where you want to rent your car
Provide Feedbacks to customers
Account settings
Select your car type
Account Settings
Log out
Select date when we need to keep our car on rent
Read the CMS Policies
Select Pickup and Return time
Log out
Get Earning details as per selected date range and sitting type
Add vehicle license
Upload driver license
View Ride history
View Offers
Option to Call/text the driver
Ratings & Reviews
Share the app with friends
Push Notifications
Account Settings
Read the CMS Policies
Log out
Cost of Development
$20,000 to $25,000 for Mobile App(Android +iOS) + Web Admin
Innovative And Revolutionary Features of leed Development
When developing your Uber-Like app, leed uses a variety of innovative and revolutionary features to improve your overall app and how it does its business.
Our Team Size for the Development of your Ride-Sharing Platform
Leed offers custom development for both Android and iOS applications and platforms. If you're looking to develop with us, we'll provide you with an expert team comprised of the following staff:
1) UX/UI designer
2) Android app developer
3) iOS app developer
4) Backend developer
5) Quality analyst
6) Business analyst
7) Project manager
Tools And Applications We Use To Develop
In addition to this, we utilize the following technology stacks as we develop your project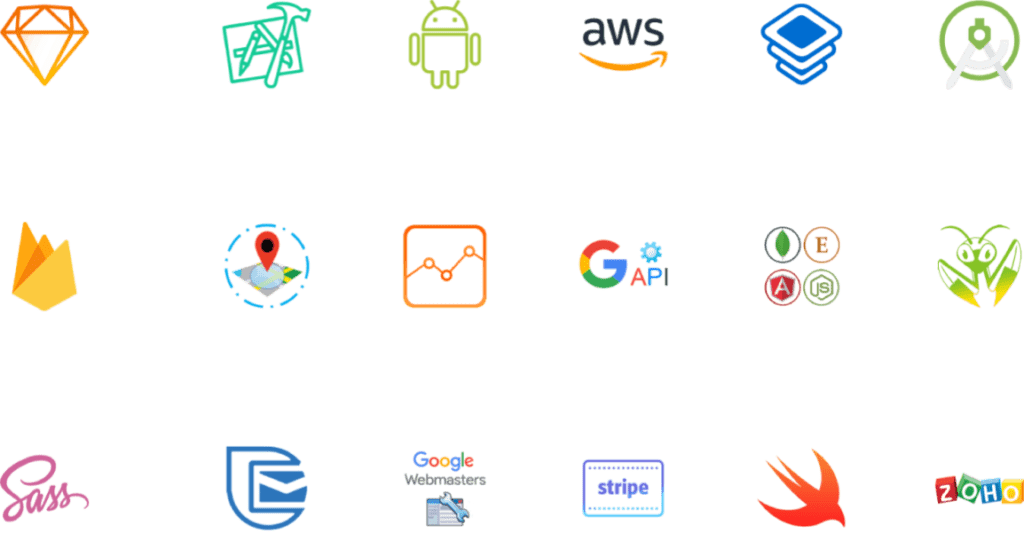 What do you get by teaming up with leed to develop a Ride-Sharing App like Uber?
1) Mobile and app development completed by experts with years of experience in developing a variety of projects.
2) Classified app development using industry-standard data protection and the latest technology available.
3) Free consultation for strategic features, development, marketing, testing, deployment, and ongoing maintenance and support.
4) Better value compared to competing development companies.
5) Full deployment and approval assistance.
6) Classified code on par with Apple Store and Google Play guidelines.
As you can see, the ride-sharing and taxing industry still has plenty of room to grow in the app world. If you or your team is interested in developing an app like Uber, you can contact leed for a free consultation.