From the list of healthcare app development companies choose the best one. Learn about what a healthcare app is, how to develop it & the selection criteria. Healthcare app development company refers to the designing of healthcare apps while following the rules and regulations for patients and physicians. But there are some requirements that must be considered, like HIPAA compliant standards, GDPR compliance, Data Protection Act 1998, and so on.
Now, hospitals are creating their own apps so that patient care can be increased. Only in the year 2020, more than 90,000 healthcare solution apps have been developed. With the help of healthcare applications, it is possible for the management to keep track of activities and save data easily.
What Is A Health Care App?
Health care is an app that is designed to improve health conditions, deliver different healthcare services and help in diagnosing diseases. Different software programs are used in healthcare apps that process healthcare data for their users. A healthcare app offers different services, including scheduling appointments, keeping track of medical records, symptom recording and monitoring user's health. Healthcare apps aren't just for patients; they can also help doctors and other healthcare workers.
Users can download these apps on their mobile phones as well as tablets. Different healthcare app development companies are present, which provide multiple services to their users. According to the statistics of Statista, it's expected that by the end of 2025, the global digital health market will nearly reach $190 billion.
Types of Health Care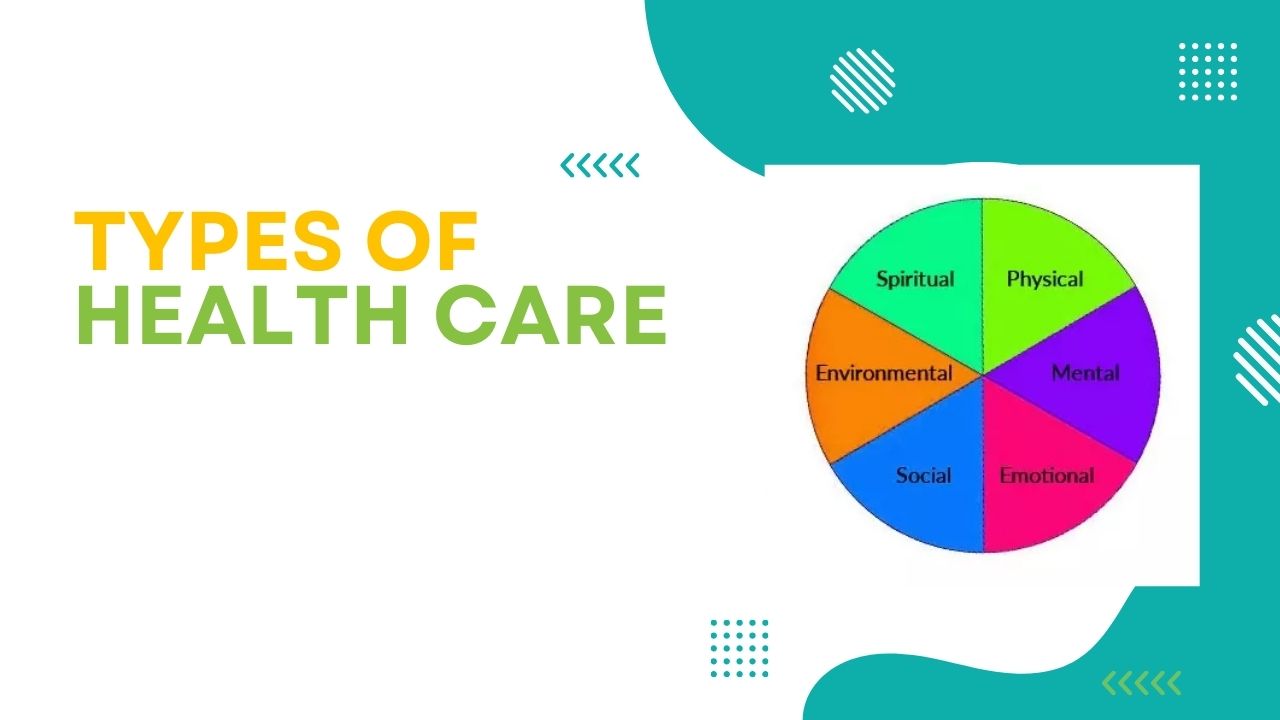 Before discussing healthcare app development companies, you need to know the main types of healthcare. Following is the list of types of health care:
Fitness & exercise apps: Apps that help you plan workouts, track your fitness progress, and stay active.
Medical record apps: Apps to keep your personal health records and medical history in one place for easy access.
Remote patient monitoring (RPM) apps: Apps that allow healthcare providers to monitor patients' health remotely, often for chronic conditions.
Prescription price comparison apps: Apps that help you compare medication prices at different pharmacies to save money.
Pharmacy delivery apps: Apps that enable you to order and have your prescriptions delivered to your doorstep.
Symptom checking apps: Apps that provide information about possible medical conditions based on reported symptoms.
Medical reference and database apps: Apps that give healthcare professionals access to medical knowledge and resources for reference and research.
Importance of Healthcare Apps
Healthcare apps are of great importance not only for the patients but also for the healthcare providers. Developed by different healthcare app development companies, these apps increase efficiency as well. A healthcare app also provides a platform where healthcare providers and patients can easily communicate with each other.
By collecting data on patient symptoms, healthcare providers can gain a better understanding of patient health and can also make informed decisions. According to research done by Grand View Research, it is expected that the use of healthcare mobile applications will increase by 45% between 2020-2027. In 2019, it was valued at $17.92 billion and in 2023, it's worth about $50 billion.
Healthcare App Development Company Selection Criteria
There are certain factors that should be considered while choosing a healthcare app development company:
Healthcare Domain Expertise
When developing a healthcare mobile app, having domain knowledge is the most important thing. The company you are choosing should have the necessary knowledge, and they should also consider healthcare industry standards.
Data Security 
Another main feature of healthcare apps is that they can handle sensitive patient data and keep privacy as the main priority. So choose the top healthcare app development companies which adhere to strict data protection standards.
User Experience
User experience is one of the most important things when it comes to mobile health app development. Choose an ideal partner that will prioritize developing user friendly and intuitive apps. Check the past projects of healthcare app development companies to have an idea.
Cross Platform Expertise
Having cross platform expertise is crucial for any app as it needs to run on multiple platforms. A healthcare app development company should be proficient in building cross platform apps. Cross platform apps ensure that the app is able to work on different screen sizes and operating systems.
Clear Communication
Clear communication is necessary throughout the development process. The healthcare app development company that you choose should exhibit strong communication skills, and they should actively involve you in every phase of development.
Top 10 Healthcare App Development Companies
The top 10 healthcare app development companies that are providing excellent healthcare services are as follows:
Vention
Vention is a healthcare app development company which specializes in developing mobile apps for healthcare. The company analyzes the business requests of their clients and designs the interface according to their needs. They specialize in the development of telemedicine apps, patient and hospital apps, fitness apps, etc. Main technologies that they use include Artificial Intelligence, Cyber Security, Big Data, IoT and much more.
Main Features
To give an overview of the Vention healthcare app development company, the following key points are given:
Founded: 2002
Headquarters: New York
No. of Employees: 1001-5000
Revenue Generated: $45 Million annually
Deployment: Android and iOS
Main Technologies: IoT, AR/VR, AI, NLP, AI, and machine learning.
Designveloper
Designveloper is a healthcare app development company that has experience in building apps with international standards. It's a leading company that has an exceptional team of developers and designers. They provide the best services for building healthcare apps, web & mobile development and much more.
Main Features
To simply explain the main features of Designveloper are as follows:
Founded: 2013
Headquarters: Ho Chi Minh City, Vietnam
Revenue: About $6 Million annually
No. of Employees: About 51-100
Portfolio: Song Nhi, ODC, LuminPDF, CV Simply, Swell and Switchboard, Walrus Education
Deployment: Android and iOS
Chetu
Chetu is a software development company which specializes in developing user friendly apps for different industries. They provide services to healthcare organizations, hospitality, finance, agriculture, banking and much more. As a healthcare app development company, Chetu can develop apps for your mobiles, tabs or desktops.
Main Features
Main features of one of the best healthcare app development company providers are as follows:
Headquarters: Florida, US
Founded: 2000
No. of Employees: 1001 – 5000.
Portfolios: Foot Locker, harvest trends, Johnson n Johnson, IGT, etc.
Main Technologies: IoT, Oracle, POS, Kiosk, GIS, and many more.
2,800+ developers
Flutter Agency
The Flutter Agency can build innovative desktop and mobile apps using the Flatter Framework. It's one of the leading flutter development companies which specializes in building different intuitive and creative apps. For building a healthcare app, Flutter Agency has the required resources and will meet your demands.
Main Features
To explain the main features of Flutter agency, the following points are given:
Founded: 2018
Headquarters: FL, United States
No. of Employees: 10 – 49
Portfolio: Medication Management by UME, Torva Code, Drive and HipSmile
Deployment: iOS, Android, & Desktop
Main Technologies: AWS, Flutter, Node.js, Django, Google Cloud and React Native 
ScienceSoft
Another well known healthcare app development company is ScienceSoft, which specializes in building custom tailored apps for medical experts and patients. If you want to build high quality cross platform or medical apps, then ScienceSoft is the best option. They focus on developing medical devices, telemedicine, diagnostic assistance, hospital management apps and much more.
Main Features
Main features of ScienceSoft company are as follows:
Founded: 1989
Headquarters: US, McKinney, Texas
No. of employees: More than 750
Portfolio: PerkinElmer, Baxter, Child Mind Institute, AKLOS Health, Deloitte.
Main Technologies: Objective-C, Swift, Java, Kotlin, React Native, PWA, Xamarin, Flutter
Codiant Software Technologies
Codiant Software Technologies is a world class healthcare app development company which builds innovative digital solutions. The company provides different services like healthcare app development, Search Engine Optimization and Digital research strategies. Codiant Software Technologies also serves different industries like healthcare, finance, restaurants, banking, insurance, etc.
Main Features
Following points explain the main features of Codiant Software Technologies:
Founded: 2010
Headquarters: East Moline, IL, US
Revenue: About $1 million – $2.5 million
No. of Employees: 250 – 999
Portfolio: Pfizer, TATA, Standard Chartered, DBS Bank, Deutsche Bank, etc
Main Technologies: AI, ML, Big data, Objective C; Native Android, React Native, Flutter
24/7 support & maintenance
OpenXcell
OpenXcell is a development company that is best known for developing innovative designs. It's a well known company that has developed products for multiple brands, including Byju's, Orderhive, Sin7, etc. They also offer 100% client satisfaction by doing testing multiple times.
Main Features
Main features of OpenXcell are as follows:
Founded: 2009
Headquarters: Las Vegas, Nevada, US
No. of Employees: 201 – 500
Portfolios: Kotak Mahindra Bank, Reliance Industries Limited, Orderhive, Cin7
Main Technologies: ReactJS, Swift, Kotlin, React Native, C++, etc.
ISO 9001:2008 certified
Launchpad App Development
Launchpad App Development is one of the best healthcare app development companies that can help their clients unlock the full potential of business opportunities. They have developed award winning products by doing proper research and analysis. For identifying the problem of clients, they use a UX focused approach.
Main Features
Main features of Launchpad App Development are described below:
Headquarters: Melbourne, Australia.
Founded: 2015
Portfolio: Liminal Wellbeing, Mrs Edgar Planner, Memory Machine, etc
No. of Employees: 50 – 249
Data driven strategies
Features rapid delivery
Visvero In
Visvero In is a software company which provides its services to multiple industries, including health care, banking, oil & gas manufacturing etc. They provide services regarding every type of data management using AI, ML advanced analysis and other techniques.
Main Features
Main features of Visvero In healthcare app development company are as follows:
Founded: 2003
Headquarters: Washington, United States.
No. of Employees: 51 – 200
Portfolios: CISCO, Bayer, Target, PNC, United Way
Expertise in more than 30 different BI tools
Appinventiv
Another well known healthcare app development company provider is Appinventiv, which is best at bringing digital revolution. Appinventiv offers services related to Blockchain app development, Healthcare services, Data science analytics services, AI development services, etc.
Main Features 
Main features of Appinventiv are given below:
Founded: 2015
Headquarters: Noida, India.
No. of Employees: 501 – 1000
Portfolios: KFC, IKEA, Adidas, Pizza Hut, Bajaj Finserv, Pizza Hut etc
Main Technologies: AI, ML, Kotlin, Swift, Flutter, React Native, TensorFlow
1000+ technology experts on board.
Process of Healthcare App Development
Following are the main steps that need to be followed during the process of healthcare app development:
Problem Identification:The first step is to analyze and identify the problems. Conduct proper research and know about the challenges.
Target Audience: Know your target audience and their preferences and identify the best platform for the application.
Requirement Analysis: Next step is to know the prerequisites and choose a platform on which you are going to launch the app
Development Company: Choose a healthcare app development company which offers best services and has a proven track record.
UI/UX Design: After this, the next step is creating a user friendly UI/UX design.
Monetization Model: Now, choose a monetization model like in-app ads or subscriptions.
MVP: Create a Minimum Viable Product (MVP) and get it validated.
Testing: Testing the application is also very important. Check if there are any bugs and get them resolved.
Performance Tracking: The last step is to track performance. Continuously monitor the app to access the app and know about user engagement.
Conclusion
To conclude, the significance of healthcare app development companies cannot be avoided. These apps are designed for physician patients interactions while following HIPAA standards, GDPR compliance, etc. Healthcare apps serve diverse purposes, from health monitoring to medicine delivery and billing. While selecting the best healthcare app companies, you need to consider some points. Look at whether the companies are providing domain expertise, data security, exceptional user experience, and embracing cross-platform compatibility. For healthcare app development, problem identification is the first step. After which, the next steps include developing a user interface, testing, and ongoing performance monitoring.