What is Mobile App ROI?
"Mobile app ROI is how much is earned for every dollar spent to create and promote an app". Return on investment(Mobile App ROI) is the return received from the investment you have made in your business. No matter what type of business you are running, monitoring and return on investment for your business is imperative for the proper growth of your business.
The estimated return on investment in mobile apps is also significant in terms of marketing investments. Monitoring & return on investment for your business are critical for the appropriate growth of your organization, regardless of the type of business you run.
In marketing investments, calculating the return on investment for mobile apps is equally important. Every expense included during the company process is a business investment, from purchasing raw materials for your firm to expenses incurred on the app development team. It is critical to spend money for any firm to expand successfully. It's your duty to be fully informed about where and how to spend money.
How to Make Money with an App?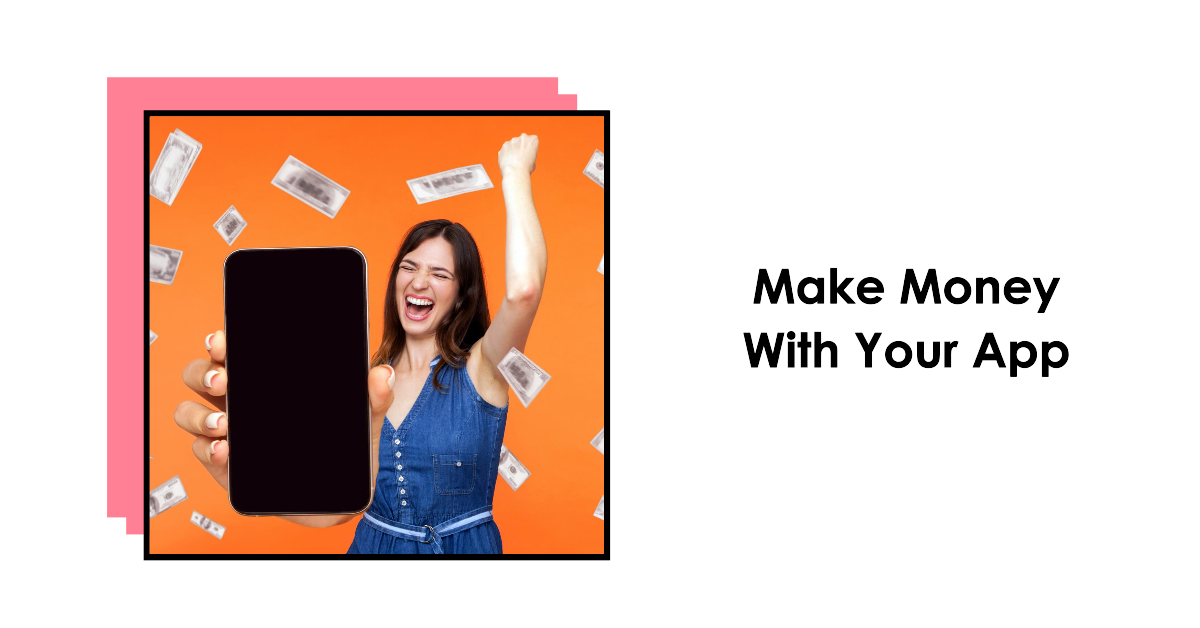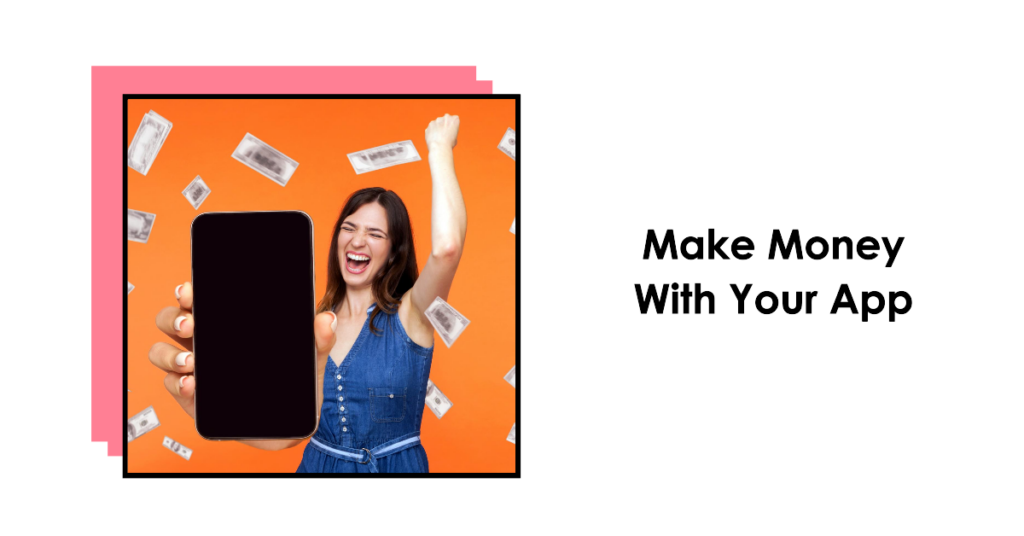 It depends on the application. The top 200 apps in the android app store are earning approximately $82,500 daily. This drops off quite sharply and in the top 800 apps, the average income falls to around $3,500. The app category will determine how much it makes. Here are the ideas to discuss with your mobile app developer. Mobile applications aren't limited to smartphones only.
Applications can be used on Smart TV with Smart speakers like Alexa-like products.
Consider the Subscription Apps Model that helps you generate more revenue via in-app purchases. A general app may be free but you can provide valuable features for a price. Make sure to price your packages properly to attract your targeted audience.
Create Ways that Lead Towards Monetization based on the purpose of your app and find ways to generate revenue from users. For example, a language learning app with editing can include additional resources to help users complete complex challenges.
Lifetime Mobile App ROI
The standard for determining the financial value of an application is its lifetime value. This indicator is critical for determining the long-term value of a program, regardless of the number of downloads and installs.
As long as you are interested in how many users download the app. You can measure monetization, excellence, and virality with this formula. When a consumer consumes an application for a long time and regularly turns business. From particular customers and also brings in new users, the app's LTV is likely to be higher.
LTV = (1 + K) X ARPU
Here the number "1" represents the number of users who were brought to the app by the user, and ARPU stands for Average Revenue Per User.
Here is the universal formula to find app ROI.
Average Revenue Per User- Mobile App ROI
An important indicator is the average revenue per user (ARPU) which is determined by dividing the app's total revenue by the number of installs. It has the advantage of mobile applications for startups to calculate return on investment. Total capital made during a given time period/(#) active users over that same time period=($) Per User Revenue Average.
The total income generated during a certain time period like a week, month, or quarter. Its calculated by dividing the number of active users during that time period by the total income generated.
For example, if you made $600 last month and had 18000 active users, your Average Revenue Per User would be $0.03.
Strategies to Improve the App ROI
These are the strategies to improve the return on investment of applications. That can be determined on the basis of how concerned you are about keeping your employees with the application.
Keep the Application Iterative
The first step to increasing the ROI of your business application is to make a plan for repetitive repetition. Monitor which features the users and the employees are interested in the most.
Keep changing the features of the application continuously to achieve the milestone of working on all the points highlighted by the employees being addressed timely.
If I put it clearly, you cannot anticipate your business application to be perfect in the first go. To make your application special and perfect you have to keep doing A-B testing of your application so that you will get the best benefit.
Active Participation From The Employees
According to research, the biggest problem that any organization faces is the deficiency of participation from its employees. It is common for employees to show zero interest in everything that will depart from the legacy system.
Offer Speed
For today's digital introductory generation, speed is their satisfying spot. Whether it is about unvarying content or connecting with the applications, today's generation does not take low speed gently. For improving the speed, and improvement of the business of mobile return on investment. App developers can try to compress the image size, and eradicate the redundant features that will weigh down the app load speed.
Improve the Applications UI/UX
Purifying the application UI/UX will be the primary way to guarantee the approval of your app for its captivating aesthetics. The UI/UX of an application should be formed so that it causes zero distractions. Not to say, the structure of your business application should be effective enough to let the users know where to move their cursor, which button to click next, and many additional.
Make Domain-Specific App Segment
One of the objections that business app users generally face is having multiple sets of features in one application. Due to this, a territory team ends up considering several features that do not even impact their work.
So, to have multiple screens within an application, each screen will be designed to answer a specific territory instead of all. Therefore, we prefer quality in an industry application which is necessary.
Avoiding Human Error
With the use of a mobile app, you can get rid of insignificant human blunders, human mistakes, or faults. No matter how miniature they are, they can guide you to something devastating, like regulation bypass, presentation problems, and numerous more.
With a mobile application, a computer can manage all tasks with perfection and will save you extra expenses that you might face due to sudden damage.
Automation of Sales Process
As an enterprise, you will have a complete team dedicated to direct deals. Nevertheless, with an application, your deals team will get more time to achieve other important roles.
As the mobile software can handle most of the deals process while giving the sales team more valuable tasks like negotiating and lobbying new consumers.
Customer Targeting
With the use of mobile apps, there will be a certified increase in sales of a product and service. And you can get new customers and consumers with the use of mobile applications, and you can effortlessly keep your current customers. by making things easier for them, like effortless product purchases.
Your application should be organized in a manner. That influences the customers to keep on buying and attracts them to come back for more purchases, which in turn increases the profit increase.
Reduce the Customer Service Cost
Using computerized software to handle the plurality of your customer service will ease you related to the stretches of doing it manually. For example, the use of chatbots is now getting famous on most websites and applications. The Chatbot creates uses an excellent algorithm to initiate contact with customers before any human customer service takes off.
This will help in relieving and organizing customers depending on their needs. Easier and small tasks can easily be handled by the bots, giving human customer service more space to handle other complex tasks. This one can decrease the customer service cost and it can help considerably improve your app ROI.
Setting a Price For The App
Setting a reasonable price for the customer in the app or of the app is a strategy. Link your business goals that render profit and boost the ROI from the business application.
Conclusion
It is commonly known that there are a few million applications available on the Android Play Store. A considerable speck of these apps does not produce enough money to stay floating. This is why it is crucial to highlight income generation and ROI-related aspects and indicators continually.
The mobile app development sector will continue to grow in the next periodic years. Still, app market attention, audience attention, business transformation, and income generation will face more competition. These tried-and-true measures will assist many app industries in overpowering financial difficulties.
Assume you are new and want help growing mobile app ROI. Engage an experienced cross-platform mobile app development company from the market. In that case, Leed is an excellent choice for you. It will also help to enhance your app's ROI in the long run. You can start with a free trial of the app.
See more